Patient Center

Online Bill Pay
Collection Sites
Patient Results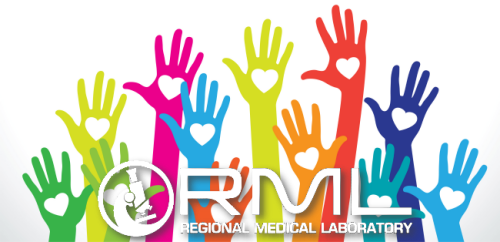 Regional Medical Laboratory is excited to announce our new Patient Service Center (PSC) opening March 15, 2021, which is conveniently located at 9330 East 41st Street Tulsa, OK. The PSC is on the ground floor of our 2 story building on the north corner of the building.
Location: 9330 East 41st Tulsa, OK 74145
Phone: 918-403-0225
Hours of Operation: 8:00am to 4:30pm
Monday through Friday
---

Patient Service Center Online Scheduling for Lab Testing
Connect with RML and select from one of our many conveniently located RML Patient Service Centers. Secure your place in line for quicker services and save time by managing your own scheduled lab visit.
As a patient there are some things you should know about Regional Medical Laboratory. RML is one of the leading laboratories in mid-America, utilizing the latest in technology and computer systems for reliable testing and friendly service, all with one purpose in mind: You, the patient.
To ensure customer satisfaction, systems are in place that monitor for quality assurance and technical performance from the time of collection of the specimen to the reporting and billing. Over 6,000 specimens are analyzed daily! Client Services personnel are available to answer questions concerning specimen collection requirements and turnaround times. Our dedicated and experienced Medical Technologists who perform the testing adhere to a rigid quality control program to ensure accuracy of results. It is that kind of compassionate care that is paramount to each individual member of our staff. Because the patient comes first, excellence is achieved through teamwork; every employee is encouraged to bring out the best in themselves and in their co-workers.