Patient Service Center Locations

---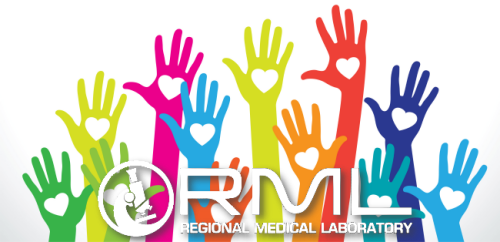 Regional Medical Laboratory is excited to announce our new Patient Service Center (PSC) opening March 15, 2021, which is conveniently located at 9330 East 41st Street Tulsa, OK. The PSC is on the ground floor of our 2 story building on the north corner of the building.
Location: 9330 East 41st Tulsa, OK 74145
Phone: 918-403-0225
Hours of Operation: 8:00am to 4:30pm
Monday through Friday
---

Patient Service Center Online Scheduling for Lab Testing
Regional Medical Laboratory has a wide network of collection locations and testing facilities in addition to the main laboratory in Tulsa, Oklahoma. From this section you will find the contact information for many different areas from Billing, Client Relations, Specimen Processing, Pathology, Supplies and more. Connect with RML and select from one of our many conveniently located RML Patient Service Centers. Secure your place in line for quicker services and save time by managing your own scheduled lab visit.
Client Services (918)744-2500 (800)722-8077

Click Here to View
Laboratory Accreditation
and Proficiencies (CLIA/CAP).

Corporate Office
4142 South Mingo Road
Tulsa, OK 74146-3632
(918)744-2500 (918) 744-2349
Pathology Secretary Fax
(918)744-3327

Business Office
9330 East 41st Street, Suite 105
Tulsa, OK 74145
(918) 744-2164(800) 331-9102
Click Here to Learn More
About Business Operations.
PATIENT SERVICE CENTER
PHONE & FAX
Hours of Operation

St. John Medical Center - Siegfried Tower

1923 S Utica Ave
5 Siegfried Tower
Tulsa, OK 74104
Get Directions
Full STAT Testing Available on site!

(918) 744-2500

(800) 722-8077

(918) 744-2734

(5th floor PSC fax)
Open 24 hours
7 days a week
RML#6

St. John Medical Center - Bernsen Medical Plaza

1919 S. Wheeling Ave.
Suite 100
Tulsa, OK 74104
Get Directions



(918) 744-3295

(918) 744-2633

Open 7:00 - 5:00
Monday - Friday
8:30 - 12:00 Sat.
RML#1

St. John Medical Center - Williams Building

2000 S. Wheeling Ave.
Suite G101
Tulsa, OK 74104
Get Directions

(918) 744-2858

(918) 744-2611

Open 8:00 - 5:30
Monday - Friday
WS1

Regional Medical Laboratory - Patient Service Center

9330 E 41st Street
Tulsa, OK 74145
Get Directions

(918) 403-0276

(918) 403-0196

Open 8:00 - 4:30
Monday - Friday
(closed for lunch 12:00-1:00)
Mingo

St. John Medical Park

8131 S. Memorial Ave.
Tulsa, OK 74133
Get Directions

(918) 249-0859

(918) 249-0886

Open 8:00 - 4:00
Monday - Friday
STM

King's Pointe Shopping Center

6018 S. Yale Ave.
Tulsa, OK. 74135
Get Directions

(918) 398-6883

(918) 398-7849

Open 7:00 - 5:00
Monday - Friday
KP1

Hillcrest Physician's Building

1145 S. Utica Ave.
Suite G163
Tulsa, OK. 74104
Get Directions

(918) 585-1630

(918) 585-9521

Open 8:00 - 4:30
Monday - Friday
HC2

Utica Park Medical Office Building

1245 S. Utica Ave.
Ground Floor
Tulsa, OK. 74104
Get Directions

(918) 579-3762

(918) 587-4420

Open 7:30 - 5:00
Monday - Friday
HC1

Southcreek

9001 S 101st E Ave.
First Floor
Tulsa, OK. 74133
Get Directions

(918) 294-7170 or

(918) 294-7175

(918) 994-5477

Open 8:00 - 4:30
Monday - Friday
HS1

Hillcrest South Medical Office Building

8803 S 101st E Ave.
Suite 305
Tulsa, OK. 74133
Get Directions

(918) 294-4794

(918) 294-4744

Open 8:30 - 5:00
Monday - Friday
HS3

Tulsa Bone and Joint

4812 South 109th E Ave.
Suite 201
Tulsa, OK. 74146
Get Directions

(918) 392-7030

(918) 392-7032

Open 7:00 - 5:00
Monday - Thursday
Friday 7:00 - 3:30
TBJ,1TBJ

CityPlex Towers

2408 E 81st Street.
Suite 105
Tulsa, OK. 74137
Get Directions
Limited STAT Testing Available on site!

(918) 744-2505

(918) 477- 7015

Open 8:00 - 4:30
Monday - Friday
CPX
Bartlesville, Oklahoma
PATIENT SERVICE CENTER
PHONE & FAX
Hours of Operation

Jane Phillips Medical Center

3500 SE Frank Phillips Blvd.
2nd Floor
Bartlesville, OK 74006
Get Directions
Full STAT Testing Available on site!

(918) 331-1737

(918) 331-1850

Open 24 hours
7 days a week
B-1

Medical Park Center

3400 SE Frank Phillips
Suite 105
Bartlesville, OK 74006
Get Directions



(918) 333-4370

(918) 331-1533

Open 7:30 - 4:00
Monday - Friday
B-2
Broken Arrow, Oklahoma
PATIENT SERVICE CENTER
PHONE & FAX
Hours of Operation

St. John Broken Arrow Medical Center

1000 W. Boise Circle
Broken Arrow, OK. 74012
Get Directions
Full STAT Testing Available on site!

(918) 994-8181

(918) 994-8184

Open 24 hours
7 days a week
BA1

Broken Arrow Medical Office Building

800 W. Boise Circle, Suite 130
Broken Arrow, OK. 74012
Get Directions

(918) 994-9130

(918) 994-9134

Open 7:30 - 5:00
Monday - Friday
BA2
Claremore, Oklahoma
PATIENT SERVICE CENTER
PHONE & FAX
Hours of Operation

RML Patient Service Center

1910 S. Falcon Ave.
Claremore, OK. 74019
Get Directions

(918) 341-5637

(918) 341-4061

Open 8:00 - 4:30
Monday - Friday
CL1

Claremore Florence

1501 N Florence Ave Suite 200
Claremore, OK. 74017
Get Directions

(918) 341-7805

(918) 342-5876

Open 8:00 - 4:30
Monday - Friday
CLAF
Edmond, Oklahoma
PATIENT SERVICE CENTER
PHONE & FAX
Hours of Operation

RML Edmond PSC

500 W 15th Street
Suite 2
Edmond, OK. 73013
Get Directions


(405) 696-5878

(405) 696-5882

Open 8:30 - 5:00
Monday - Friday
Closed for Lunch
12:30-1:00
ED1
Jenks, Oklahoma
PATIENT SERVICE CENTER
PHONE & FAX
Hours of Operation

St. John Clinic - Jenks

220 South Elm Street
Jenks, OK. 74037
Get Directions

(918) 403-7147

(918) 403-7138

Open 8:00 - 4:30
Monday - Friday
JNX
Lawton, Oklahoma
PATIENT SERVICE CENTER
PHONE & FAX
Hours of Operation

Wolfcreek Lawton PSC

4417 W. Gore Blvd.
Suite 5
Lawton, OK. 73505
Get Directions


(580) 355-1848

(580) 355-1825

Open 8:00 - 5:00
Monday - Friday
LAW
Midwest City, Oklahoma
PATIENT SERVICE CENTER
PHONE & FAX
Hours of Operation

RML Patient Service Center

1632 Midtown Place
Suite A
Midwest City, OK. 73110
Get Directions


(405) 739-0724

(405) 739-0723

Open 8:30 - 5:00
Monday - Friday
Closed for Lunch
12:00-12:30pm
MWC
Muskogee, Oklahoma
PATIENT SERVICE CENTER
PHONE & FAX
Hours of Operation

RML Patient Service Center

3206 W Okmulgee
Muskogee, OK. 74401
Get Directions


(918) 682-5301

(918) 682-5323

Open 8:00 - 4:30
Monday - Friday

MK2
Oklahoma City, OK
PATIENT SERVICE CENTER
PHONE & FAX
Hours of Operation

Royal Ave Patient Service Center

4229 Royal Av. Suite 100
Suite 100 & 101
Oklahoma City, OK 73108
Get Directions
Limited STAT Testing Available on site!

(877) 751-9980

(405) 286-9903

(405) 286-9901

Open 9:00 - 6:00
Monday - Friday
OK2

Physicians and Surgeons Building

1211, N Shartel Ave.
Suite 907
Oklahoma City, OK 73103
Get Directions

(405) 231-1949

(405) 231-0255

Open 8:30 - 5:00
Monday - Friday
OK3

Brookwood Shopping Center

9210 S. Western Ave.
Suite A-25
Oklahoma City, OK 73139
Get Directions


(405) 703-0183

(405) 703-0185

Open 8:00 - 4:30
Monday - Friday
OKSW
Owasso, Oklahoma
PATIENT SERVICE CENTER
PHONE & FAX
Hours of Operation

St. John Owasso Medical Building

12455 East 100th St. North
Suite 250
Owasso, OK. 74055
Get Directions

(918) 274-5700

(918) 274-5701

Open 7:00 - 4:30
Monday - Friday
OW1

St. John Owasso Medical Center

12451 E. 100th St North
Owasso, OK. 74055
Get Directions
Full STAT Testing Available on site!

(918) 274-5151

(918) 274-5159

Open 24 hours
7 days a week
OW2
Ponca City, Oklahoma
PATIENT SERVICE CENTER
PHONE & FAX
Hours of Operation

Doctors Park

400 Fairview, Bldg 3 Suite 18
Ponca City, OK 74601
Get Directions

(580) 762-9129

(580) 762-5719

Open 8:00 - 5:00
Monday - Friday
PO1
Sapulpa, Oklahoma
PATIENT SERVICE CENTER
PHONE & FAX
Hours of Operation

St John Medical Center - Sapulpa

1004 East Bryan
1st Floor
Sapulpa, OK. 74066
Get Directions
Limited STAT Testing Available on site!

(918) 227-8500

(918) 224-8927

Open 7:00 - 6:00
Monday - Friday
SB1
Yukon, Oklahoma
PATIENT SERVICE CENTER
PHONE & FAX
Hours of Operation

RML Patient Service Center

1429 Health Center Parkway
Yukon, OK. 73099
Get Directions

(405) 350-2342

(405) 350-2349

Open 8:30 - 5:00
(closed 12:30-1:00)
Monday - Friday
YUK
Independence, Kansas
PATIENT SERVICE CENTER
PHONE & FAX
Hours of Operation

RML Patient Service Center

219 N 14th Street
Suite B
Independence, KS. 67301
Get Directions

(620) 331-8825

(620) 331-8725

Open 7:00 - 5:00
Monday - Thursday
Friday 7:00 - 4:15
IK1
IKT
Pittsburg, Kansas
PATIENT SERVICE CENTER
PHONE & FAX
Hours of Operation

Pittsburg Medical Complex

2401 South Tucker Suite 5
Pittsburg, KS 66762
Get Directions
Limited STAT Testing Available on site!

(866) 851-7377

(620) 232-7765

(620) 232-7767

Open 8:00 - 4:30
Monday - Friday
PK1